Your Carpet, Upholstery, Hard Floor Cleaning & Restoration Specialists
Frequently Asked Questions
How long would it take for carpet to dry?
There are a lot of contributing factors such as fibre type (Wool or synthetic), air temperature, ventilation and pile thickness.
Our extraction machine has a built in heater which constantly heats the water which not only delivers amazing results but also reduces drying time dramatically. The extractor is fitted with 2x 3 stage vacuums which has up to 95% water lift.
In warm conditions on average carpet drying time approximately 1-3 hours
Colder conditions can take around 3-6 hours.
Read more FAQs below.
Can you remove every stain from my upholstery/carpet?
There are some important factors to consider.
What fibre type is the carpet/Rug? (i.e. Wool/synthetic) – This is by far the most important factor. If your carpet is synthetic (Man made fibre) the chances of many stains to be removed are much higher because the fibre does not absorb as wool does. Wool is a natural fibre and within just minutes wool will absorb whatever is spilt on it. In cases like this its best to ring as and book an Emergency Call Out so we can attempt to deal with it whist its still wet.
How old is the stain? No Doubt there is more success when dealing with a stain straight away because once it dries it can become more complicated especially on wool carpets however not impossible. It may require the treatment and rinsing process to be repeated.
What is the stain from? (tea, coffee, makeup etc) We are fully loaded on MOST stain removal spotters and treatments including. tea/coffee, ink/marker, make up, wine, paint, slime, urine, curry, grease, polish, fizzy drinks, tar and soot, candle wax vomit, blood and many more!
Has someone had a go at removing already? In the case where the customer or another cleaning company have attempted to remove a stain. This makes the process more complicated for us. The treatment we use can sometimes not be as effective due to contaminations of other products that someone has used. In cases like this we would rinse the stain making it PH neutral and then begin treatment and may have to repeat the process multiple times.
What's the difference between your machinery and a self hire machine?
Below are some key differences in equipment and processes. As seen in the comparison table below there is a big difference in machinery first of all and what they can deliver.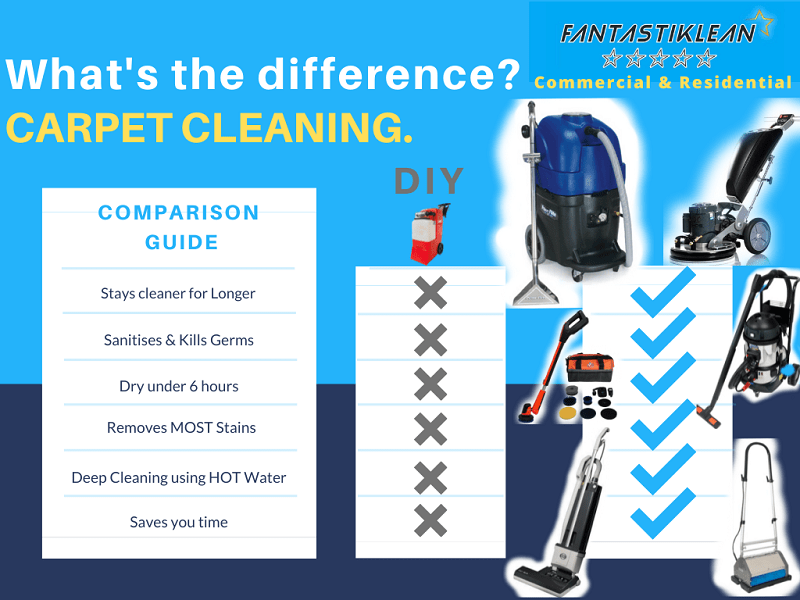 A carpet cleaner hired from a supermarket compared to our Industrial equipment and processes.
Self Hire – around 28 Psi pump power (Our Industrial machine – has an adjustable 500 psi Pump)
Self Hire Machine Requires No training because it leaves out the most crucial processes for best results (We have attended various training courses and trained to tackle stains, learn about the chemistry of cleaning and certified)
Self Hire – Solution tank 9.8L means more frequent refill (Our Industrial Machine has 50L)
Self Hire – A real struggle to remove some stubborn stains such as dog urine, paint, ink, chewing gum, slime, etc. These sort of stains require specialist treatments and if not treated can cause more problems than solution.
Self Hire – drying time can be days, yes days! (Our drying time can be as little as 1-3 Hours)
Self Hire has No built in Heater (Our Hot Water Extractor has a built in 3000kw in line Heater) which means amazing results and faster drying time
Self hire – Can sometimes cause more damage to a carpet/upholstery. A common problem caused by self hire machine is it can over wet, causing the underlay to become wet due to weak vacuum suction. This can not only cause the carpet to let off a damp odour but also take a long time to dry (The powerful vacuums on our extraction machines does not allow the water to travel below the root of the fibres which means the backing of the carpet and underlay is intact!
Most important of all is the results! When comparing the results of Self Hire machine and our Cleaning Process you'll be shocked at the difference in quality.
What method of cleaning best suits my flooring/ upholstery?
We will usually visit the premises or request images of the carpet/upholstery and identify the fibre type. If there are stains then we would arrange a visit and carry out a stain removal test so you can see the result to expect PRIOR to booking with us.
We will then give you the option or recommend the best method of cleaning (i.e. Hot Water Extraction, Dry Cleaning, or VLM (Low Moisture Cleaning)
Money Back Guarantee?
Our Money Back Guarantee is there to give a customer the piece of mind that our services do work and their money is well spent. We always ask the purpose of clean and try our very best to fulfil the needs of the customer. There are cases where the money back guarantee do not apply.
For example if a customers has purchased a new property and the carpet looks new but the customer wishes the carpet to be deep cleaned for their piece of mind. In cases like this the customer's reason for cleaning is not for appearance of the carpet.
Another example if a carpet/upholstery has dust mites (Which cannot be seen by the naked eye) and customer wants a deep clean to reduce bacteria and dust mites.
If the customer is having cleaned because the carpet or upholstery is soiled and grubby then this is where the Money-back Guarantee applies. We would take before and after pictures in most cases of the areas to allow the customer to see the difference and also show the customer the water from the waste tank which will become evident that there was a benefit of them being cleaned.
Please Note: We always try our best to remove every stain however, the Money Back Guarantee does not mean we guarantee every stain will be removed.
Can you Clean or Restore every floor type?
We are fully equipped to Clean or Restore any indoor floor from Carpet, Stone, Wood, Concrete, Epoxy, Tile & Grout, Rubber, and Vinyl.
We do not clean driveways or any other outdoor floors unfortunately.
Carpet Cleaning from just £19.95 a room
Benefits When Choosing our Services
No Hidden Costs
What we quote is what you pay
Pet Stain Treatment
We can clean and sanitise pet urine and vomit from your carpet, rug or upholstery.
We can clean or restore any type of floor
From Carpets, Tiled floors, to Wooden flooring
We are friendly and deliver a quality service every time
Our reviews can be found at the bottom of this page!
Commercial & Residential Work Undertaken
100's of satisfied customers
Our photo gallery and reviews are proof of this.
Money Back Guarantee!
If you don't see a difference
We are fully loaded with the best machinery and chemicals in the market
Most importantly trained and experienced in using them!
Carpet Cleaning
Whether you need a deep clean or a freshen up of your carpets or you're looking to move into a new home, we tailor each job to your requirements.
Upholstery Cleaning
Is your sofa looking a bit grubby? If so we can bring them back to life with our advanced fabric cleaning methods.
Amtico/ LVT/ Vinyl Cleaning
These types of flooring do require a deep clean every so often. Especially when you notice the dark soil getting caught in the grooves of the floor.
Tile & Grout Cleaning
We understand how much dirty grout lines bugs people and we know how difficult it can be on your knees scrubbing.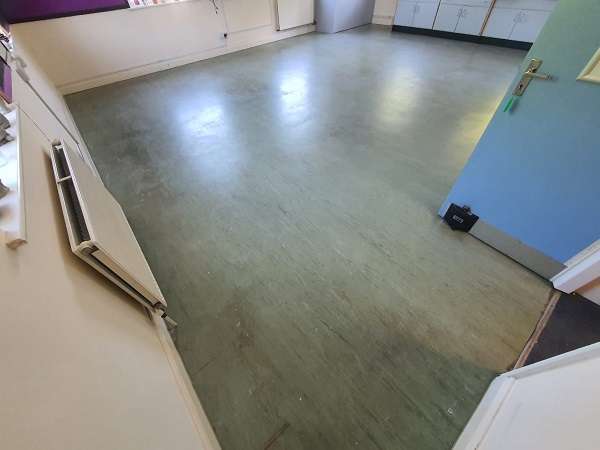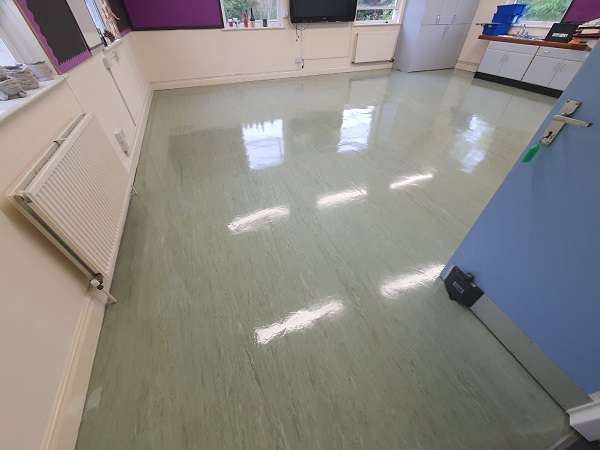 We restored this vinyl floor for a school!
A vinyl floor for a school that hasn't been stripped for over 20 years. We stripped down the old polish, then sealed it (adding a protective shield to the floor) before applying the customer's choice of gloss polish.
The floor not only looks amazing but it's anti-slip and very easy to maintain!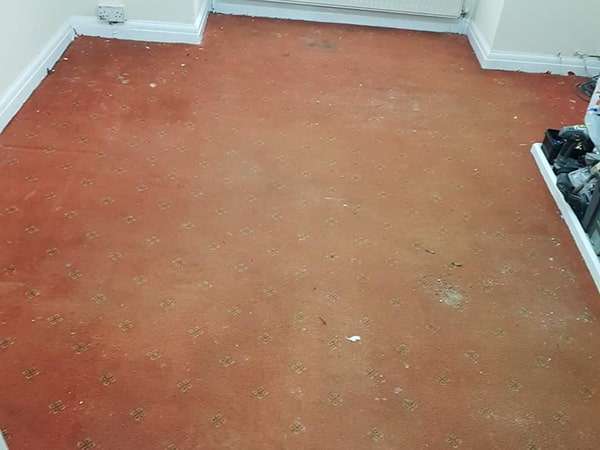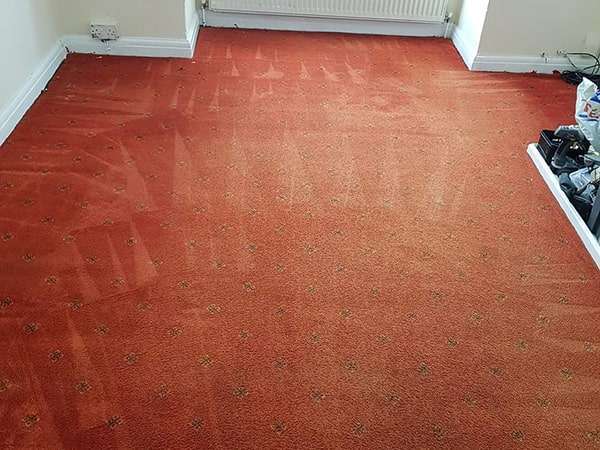 Carpet & Rug Cleaning
Replacing your house carpet can cost a small fortune and just because its grubby and has stains doesn't mean its reached the end of their life. Just like clothing carpets and rugs should be washed regularly to keep yourself and your family safe from dust mites and other health hazards. Feel free to contact us for any Carpet cleaning services.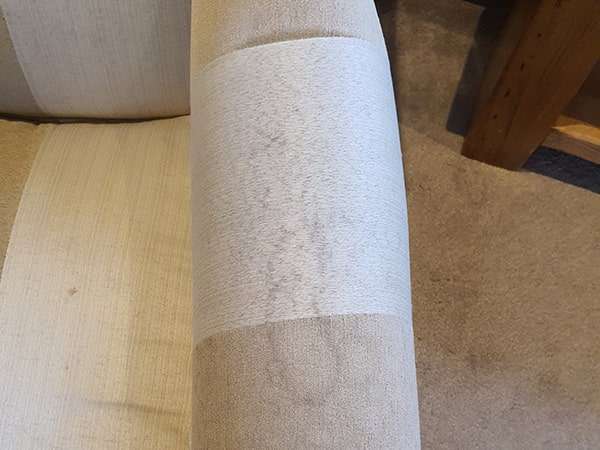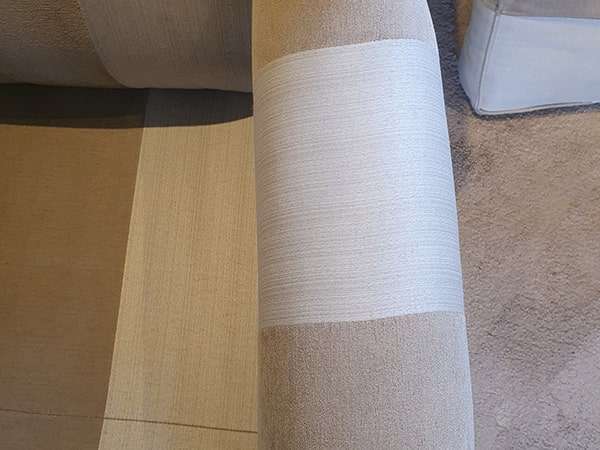 Upholstery Cleaning
Sofas both fabric and leather tend to get grubby over time and require professional cleaning to remove built up soil and stains.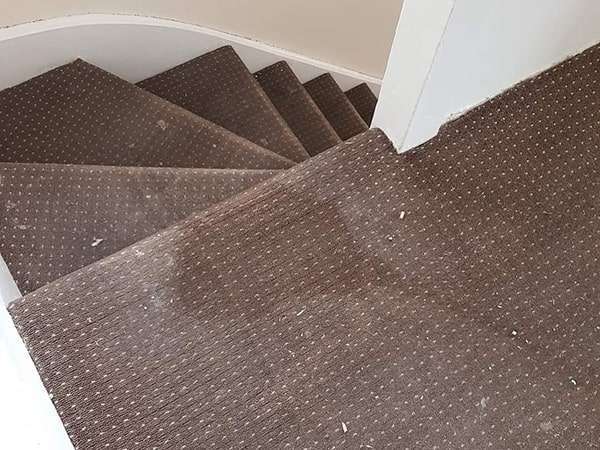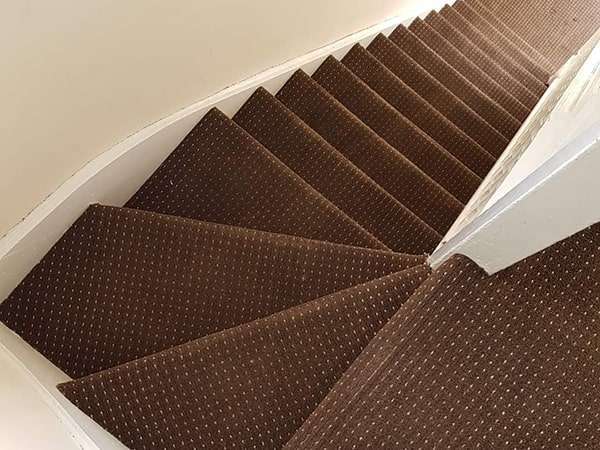 Stair Carpet Cleaning
Replacing your house carpet can cost a small fortune and just because its grubby and has stains doesn't mean its reached the end of their life.
Amazing experience. Job was done really quick after speaking just 2/3 days before. Carpet was all nice and clean and genuinely a hassle free service. Would recommend to anyone looking to get their carpets cleaned or any service the guys provide.
Very professional and a great service. 5 year old carpets look brand new! I would highly recommend and will most certainly use them again.
Fantastiklean came over today and did a great job on the carpet and rug with little notice. They were very friendly and professional. Will definitely be using in the future.
A really great service and the carpets have come up like new too - thank you so much for the efficient, punctual and polite service.
Imran and Waseem have been incredible from my initial enquiry right through to an aftercare check-in. They are helpful and knowledgeable and have taken my grubby furniture (including my dog's bed) and made it all look like new again. So glad I found Fantastiklean. Thank you guys
Really nice, professional guys. They did a great job with my hallway carpet (included an extra room for free). Would definitely have them back.
This is our second time booking Fantastiklean! They are super professional and friendly. They deep cleaned our carpets across our townhouse over 3 floors and today came to clean our downstairs floor tiles. Super happy with the results and their efficiency. Always helpful, giving us tips. Definitely recommend.
Second time we are using Imran and once again he did a great job. He explained everything to us in detail and gave us his expert opinion on what level of cleaning we needed. We will definately keep using his services going forward.
Amazing job done by the team. Arrived on time, got the job done in good time and really nice guys. Price was more than reasonable and honestly for the quality it was worth every penny. Thank you !!
These guys did an amazing job on our kitchen tiles which had a lot of dirty grout. They were on time, courteous and detail orientated. Highly recommend them and already have plans to get them back in.